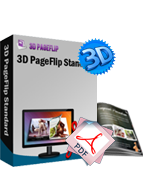 3D Free Snow And Frost Themes
Special 3D eBook Template for Snow&Frost Style
Great templates of 3d flipping book for free
Save your ebooks designing time and bring convenience to you
Wnderful background for you to choose

Download
View Demo
Snow and frost is the sign of winter. It brings special feelings to you, such as sorrow and happiness. No matter what kinds of feelings, it all depends on you.

This package of 3d flipping book themes is related to the snow and frost. But it is not just the scene of snowing. You can find a piece of crystalclear snow which is leaf-like in front of you. Or you can find the snow is with the shape of feather. Of course the templates of the 3D book are changing as the seasons change. What's about your style? Don't you want to make a change?

Where this snow and frost flipping book templates can be applied? Sometimes you want to show your customers coats on ebooks. Sometimes you want to make a tour plan in the winter and show by 3d books. Then you can use the snow and frost templates.

I wish you can have a food view through the unique templates of the 3d book.
Click here to know details about: How to use themes in 3D PageFlip software?
Snow and Frost Themes of 3D PageFlip software Screenshots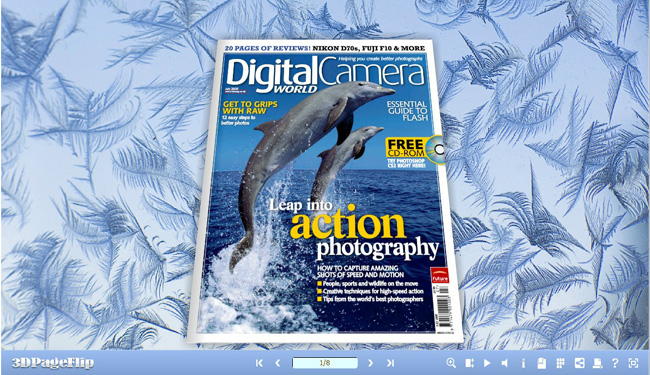 .