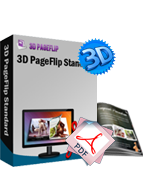 Pretty Toys Templates for 3D Pageflip Book
Free templates for 3D flipbook designing
Free resourses to help you decorate your digital 3D flipbook..
save your designing time with easy use steps.
Keep updating page flip book templates to catch with time.

Download
View Demo
Pretty Toys templates are free here for 3D page flip book designing. They are full of pretty style and quite eye-catching! If you are a little girl, you can't help with it! It's clear that you can import these templates to 3D page flip software to create pretty flash book, children digital learning brochure or toys products flipping pages. Even more fields for you to apply these templates. Just use your smart mind to design your 3d page turning book. Improve its layout with more than page turning effects and flip 3D effects.
Click here to know details about: How to use themes in 3D PageFlip software?
Pretty Toys Themes of 3D PageFlip software Screenshots