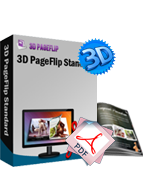 Forest Theme for 3D PageFlip Templates
Fresh and updating theme for 3D page flip book
Help you design 3D flip book background with free resourses.
bring convenient to your designing work.
give great afflatus to decorate your flash page flip book.

Download
View Demo
Today we will introduce you a group of 3d page flip book templates. It's free resource for you to download and decorate your flipping book. It forest style which full of green tinge with fresh feeling. It's great tool to help you enhance popularity of 3d flip publications. If your make a digital environmental brochure to advertise online or you want to display your related products with the green topic, you all can use these templates flexibly. Nothing would be better than setting a background without complicated steps. You just need to import the theme. Of course if you are not satisfied with details, you can change it from the designing tool bar. Vivid your page turning book at once!
Click here to know details about: How to use themes in 3D PageFlip software?
Forest Themes of 3D PageFlip software Screenshots