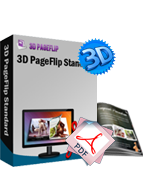 3D Page Flip Candela Templates
This is free themes for 3D eBook designing
Help you improve your flash page turning book layout.
Download free templates to make your designing easier .
Updating page flip book templates all the time.

Download
View Demo
3D Page Flip Candela Templates is 100% free here for download to decorate your wonderful 3D page flip book!
3D page flip Candela templates are free recourses for decorating page flip book. it offer you some special vision for 3D page flip book enhancement. Where does candela exist? They always existing the place where is full of warm. You can make it the same meaning to your page flipping eBook which tell your 3D book readers that the eBook content is warm and deserve to read. A great way to improve digital catalog layout and attract people, isn't it?
Click here to know details about: How to use themes in 3D PageFlip software?
Candela templates for 3D Page flip book Screenshots