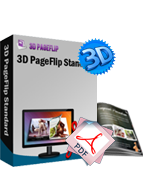 A Flower Theme for Flipping Book
Unique 3D Page Flip Book Template for A Flower Style
Useful templates assistant you to design page turning book.
Several templates for you to select and each one is with different style.
Effectively save time and make an impression to your flash flip book viewers.
Download
View Demo
The A-Flower theme of 3d page flip book here provides you four templates to choose and decorate your page turnng book. It has two obvious features to bring you great benefits. One is its free and another is its fast importing function. In this case you can save time and enjoy designing your 3d flash flip book.
What's more, the templates in this package are beautiful with a big flower in each picture. They are Gerbera jamesonii, Sunflower, chrysanthemums and so on. The flowers are full of youthful spirit and it can cheer you up in the raining days. I bet you flash flip book readers will like this kind of flower background. It not only reduce upset, but also improve fresh mood. Why not download one package to have a try. Maybe you can find out something special through these flipping book templates.
Click here to know details about: How to use themes in 3D PageFlip software?
A Flower Themes of 3D PageFlip software Screenshots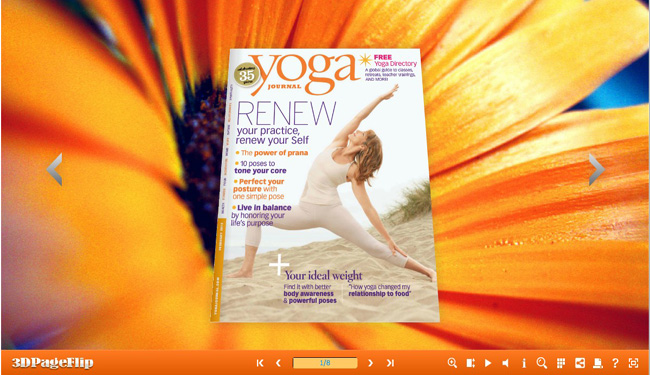 .