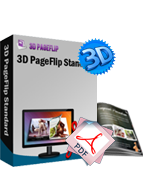 3D Free Banna PigThemes
Special 3D eBook Template for Banna Pig Style
Special templates of 3d flipping book for free
Save your 3d book designing time and bring convenience to you
Different style for different ebooks of the 3d book software

Download
View Demo
This is the funny banna pig theme for 3d page flip software. It is another kind style for the flipping book template. When you are accustomed with the scenery picture, you will walk into another world if you use these banna pig templates.
In general, the paints in this package are of great fun. It is the style with childish. The banna pig seems happy in the picture. He is playing the piano and he is blinking to you. Can you feel the great happy from the template? Another picture shows the banna pig riding the house in the middle. She is so enjoyable. Have you found the words beside her? Romatic dream. Do you have imagination about this? Of course it brings not only the lovely vision, but also a great dream for you.
Sometimes you may create some 3d flipping books for children. Sometimes you should provide some 3d products brochures with the topic related to children for you customers. I think this is a good choice for you. The templates can help you to design your ebooks with vivid background.
Click here to know details about: How to use themes in 3D PageFlip software?
Banna PigThemes of 3D PageFlip software Screenshots

.