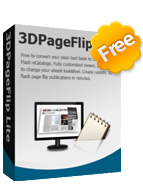 Freeware

3DPageFlip PDF Editor-

freeware
Easily Edit & Change Text or Graphics on your PDFs
Allows you to modify any page contents in any PDF documents;

Optimize PDF document to reduce the file size;
Lets you permanently remove (redact) visible text and images from PDF documents
Sort out typos: correct mistakes in PDF files quickly.
Reuse your PDFs: edit any PDF, without the source file.

Download
PDF to Flash
3DPageFlip free PDF editor lets you open, edit and save PDF files. It's easy and quick – you can change text, fonts, images and more. And, unlike other PDF editors, it works like normal word processing software, so it's really easy to use.
With 3DPageFlip PDF Editor you can open, edit and save PDF files. Our competitors allow you to only replace a word here and there or add a textbox, but we allow you to change the entire layout of the document. You can change entire sentences and paragraphs, remove and insert pages, and encrypt the PDF document.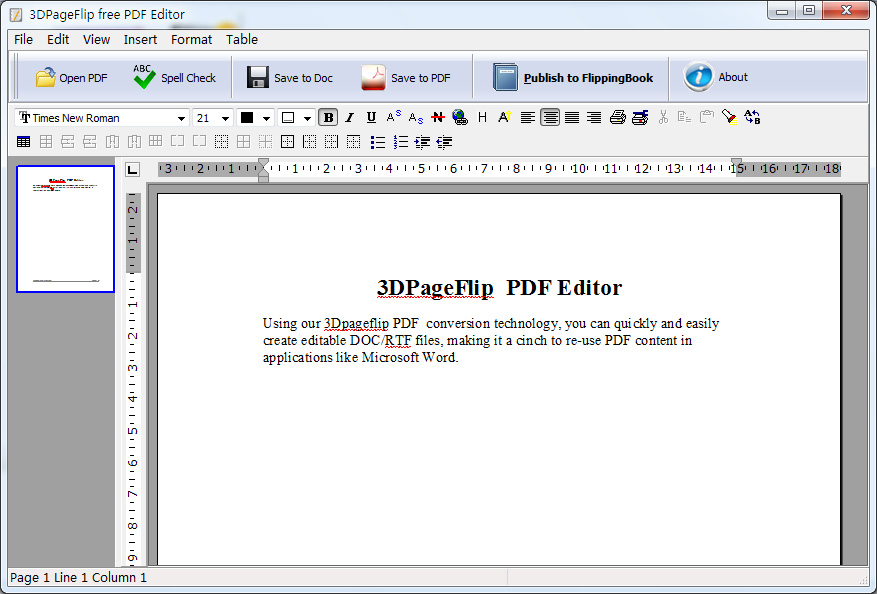 Features:
. Works like a word processor: no tricky tools to figure out
. Search and replace: in one file or across several at once
. Create PDFs too – from any document: it's as easy as printing
. Edit practically anything: text, font sizes, images and more
. Copy graphics and text between PDF files
. Keeps text tidy: reflows paragraphs and columns automatically

Edit PDF Files Quickly and Easily
3DPageFlip PDF makes it easy to edit text and images directly on your PDF files. Just open your file and make changes with ease.

If you need convert PDF to 3D flash Flipping Book, please see :3DPageFlip Standard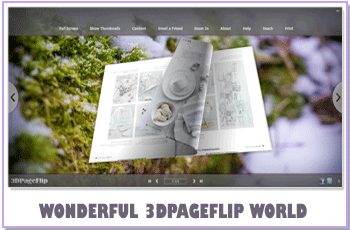 Introduction to 3DPageFlip Standard:
--------------------------------------------------------------------------------------------------------------------------------------------------------------------
3DPageFlip Standard is a perfect tool to transform your PDF files format into realistic 3D page flip magazines. With 3DPageFlip Standard, You can create amazingly realistic 3D interactive magazines, catalogs, brochures, books or newspapers in minutes without any Flash/HTML or programming skills. And you can use your 3D Digital Brochure edition online, offline (on your PC, IPad etc), burn it to a CD/DVD or use it with an usb storage device.
The pages turn with the option of rolling the entire book in three dimensions, and this induces a feeling in users as if they are holding an actual book in their hands.
Use realistic 3D page flip magazines effect to promote your book, boost your book's sales or to demonstrate your book in realistic, visual 3D animation!