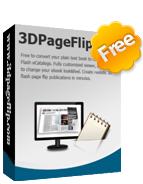 Freeware

Free 3DPageFlip FlippingBook Maker for LibreOffice -
Freeware
100% Free software for LibreOffice to flipping book conversion with page flip effect!
Convert LibreOffice documents to realistic digital publication with page turn effect;

Double-window showing template help you vivid flipbook in a flexible background;
Comprehensive setting options to create various flippingbook layouts;
Support three output options for creating online flash eBook or offline digital book;
More user-friendly functions for readers: thumbnail, search, print, full screen, etc.
If you need to convert PDF to Cool flipbook with 3D panoramic effect, page flip effect, 3D Sphere Gallery, 3D spin video, ect, you can try 3D PageFlip Professional.

Free Trial
PDF to Flash
3DPageFlip FlippingBook Maker for LibreOffice is a tiny tool (100% freeware) to help you transfer LibreOffice files, including odt, odp, ods, odg, odb, into flash eBook with flipping pages! With FlippingBook Maker for LibreOffice, e-magazine, flip catalog, digital brochures, flipping newspapers all can be built from LibreOffice. The flipbook creator offers three kinds of conversion options for output format. It will help you to publish the digital flipbook online and share it with the world for personal purpose or commercial purpose. This kind of flash flip LibreOffice software is easy to use yet powerful flip program to create your own professional and gorgeous page flip book with very short time. The full features are listed in the advantages list.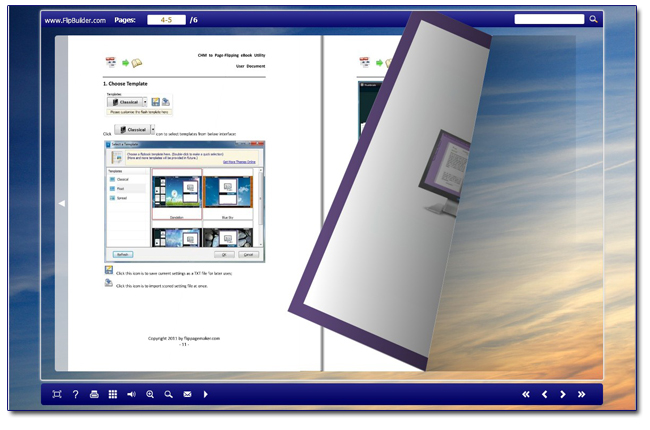 Advantages by using free 3DPageFlip FlippingBook Maker for LibreOffice:
Flexibility for decoration
There is a comprehensive tool bar to help you design LibreOffice to flippingbook. You can define book title, page width and height, margin, flash window color, background color or images, page shadow, flip effect, background sound, tool bar color, icon color, link properties, etc. All are according to your needs. Easily to make wonderful flash flipping book, isn't it?
Various Content from Original LibreOffice
You can create flipping book from a list of LibreOffice files, including odt, odp, ods, odg, odb formats. The eBook content will retain the same as the one in your original document, including pictures, texts. It even allows links in the text as well. You can tick "Import Links" to make hyperlinks available in flipping book after conversion.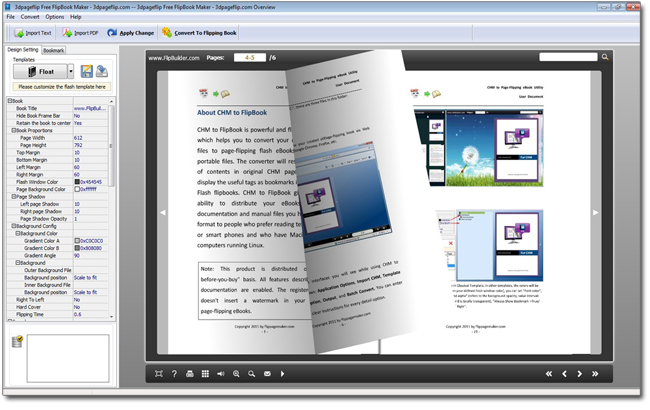 Localization According to Your Needs
You can define language for the output flip document to make it locally to your native readers.
Adaptability for Any Functions
Any function (tool bar, home page, search, zooming, saving, etc) can be turned off. To do this, just "Hide" the corresponding button away from the control panel. Then you will remove the functions from your published e-magazines.
Simplicity for Using
3DPageFlip FlippingBook Maker for LibreOffice is simple application for anyone to handle. There are no further requirements to your computer. You do not need PHP, ASP, mySQL or any other server applications to be installed. You do not need programming skills. Just open the installation procedure and import LibreOffice documents and have a design!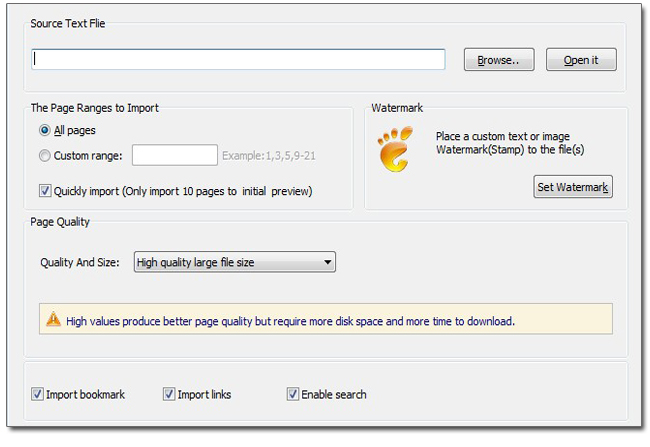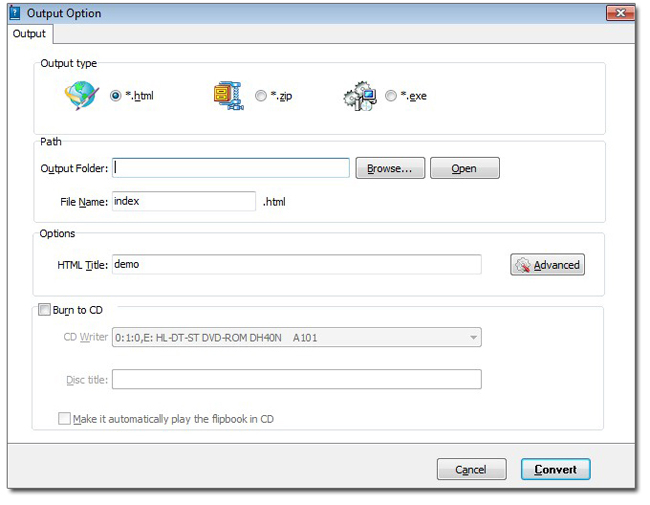 Introduction to 3D PageFlip Professional:
--------------------------------------------------------------------------------------------------------------------------------------------------------------------
3D PageFlip Professional is a comprehensive creator to convert PDF to flash flip eBook with 3D effect and multimedia content. The fantastic feature of the eBook is its 3D Look and realistic eBook look! Users can easily edit eBook page by inserting links, buttons, flash, images, etc, as rich and interactive content! Moreover, users can create 3D Model for their objects easily in this flipbook software. For example, you can create 360 degree spinning product to show an object fully. You can insert 3D Sphere Gallery for pictures to offer others a visual feast! 3D eBook is not only a page flip book for reading, but also a delicate exhibit as 3D e-magazine, 3D e-brochure, 3D e-catalog to show people the most fantastic 3D digital content!
Download