Free PDF to Flipbook Convertor to Experience the Power of digital publishing
As self-publishing costs drop and digital opportunities grow, many writers turn to digitalize their works on their own, using a Web-based publishing platform, desktop software, or custom printing service. Truly, self-publishing does bring plenty of cut advantages to writers, publishers as well. You have full control over the content, cover, interior design and marketing. Every decision is completely yours. Besides, it is quite easy to implement changes, which is impossible in traditional publishing. More importantly, everyone can do this - whether you're an expert or a novice in self-publishing.
Since you have known the power of self-publishing, then choose a perfect platform or software to help you do this. Here comes FlipHTML5. It is an outstanding self-publishing freeware aimed at converting flat PDFs into engaging flipbooks with interactivity and animations. This powerful PDF to flipbook convertor makes it easy and quick to publish your gorgeous, unique flipbooks, ensuring you can enjoy the benefits of self-publishing.
Here is a flipbook created by FlipHTML5: http://online.fliphtml5.com/ifbi/ppwc/#p=1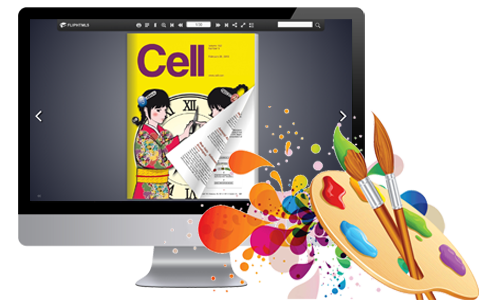 Full Customization
With a few clicks, your PDF file can be automatically transformed to a page flipping book with FlipHTML5. And the Table of Contents can also be imported into your digital flipbook. To enable you to easily design a great-looking flipbook, the software provides a suite of powerful tools. Libraries of templates and themes empower you to design a perfect outlook, while flexible custom settings give you ability to fully customize your flipbook. You are able to change the background image/color, show/hide buttons, set book size and place, and much more.
Interactive Contents
The reason why digital publications can be so appealing and tempting lies on they look lifelike. Apart from the fully customizable appearance, FlipHTML5 enables you to bring your publication to life with links, audio and videos. Readers are able to jump from page to page, go to a website, email to you, etc. What's more, you even can add animation effects to these interactive contents, like Fade-in/out, Rotate-in/out, Roll-in/out.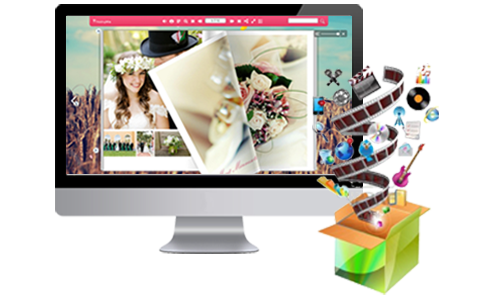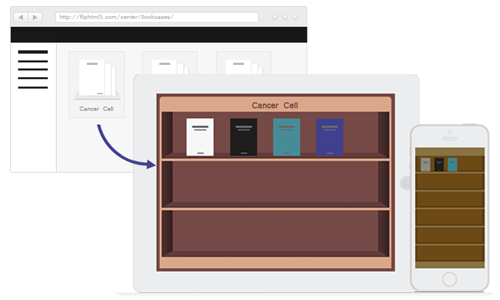 Mobile Bookcase
All your publications uploaded to FlipHTML5 Cloud Hosting are automatically collected in your bookcase. Like your flipbook, the bookcase is fully customizable as well. You can change its size, skin and caption. Furthermore, you are capable of embedding it to your blog or website just by copy-and-paste, making it easy for readers to find what they want to read. Otherwise, scanning the QR code of your account is also a great way to view the bookcase. So readers can feel free to open your bookcase and read their favorite books on whatever mobile devices they use.