3D Pageflip Professional, Assistant of PDF to Self-Publication with 3D effect
Posted on October 20, 2012
There are more and more businessmen, teachers, photo graphic lovers, or other people come from other industries tend to use tools to self create digital publications. As the environmental awareness is improving, digital eBooks are welcomed everywhere. However, digital book not simply means plane documents. There is one full of practical function and stunning 3D effect. How people create a 3D eBook with no knowledge about that? Maybe people choose to ask a technology company for help or maybe people learn the 3D program knowledge from zero by own. Now, there is an easier way to achieve that and make eBook more special and attractive for others!
We can find out easy tool for help which can be handled by anybody. 3D Pageflip Professional is the comprehensive one of them. It offered everyone easy steps, friendly-interface and wonderful output eBook with 3D effect and page turning effect. The book will spinning from top to center as a 3D appearance. Then readers will have options to turn page. They can rotate the book with different angles which a plane eBook don't have. It's believed that the reading experience this 3D eBook brings will be special and forgettable. Once someone opens it, he will be shocked as its great effect. People can design their PDF first once if they want to self-publish an eBook like that. The software has helped people solve the 3D technology problems. What users should do is to prepare an original PDF document. Next, use the software to import PDF to 3D PageFlip Professional, and an eBook with 3D model will appear in the software. Finally, users can beautify the 3D page flip book through defining its background, tool bar detailed, button detailed, logo, and eBook information.
There are three templates for eBook in the software. The powerful one which is famous with 3D effect is Panorama. In this template, you can spin your eBook in 360 degree to fly through different scenes. The scene is made by six pictures in six angles of scenery. It would be like a real scene in our life. Readers will never refuse shocked reading experience. After all, the eBook can be created by everyone and self-published easily and quickly. 3D Pageflip Professional is something to help users go in a unique way. Users who want to make their book more relief will satisfy with this software and readers will gain more fantastic reading experience.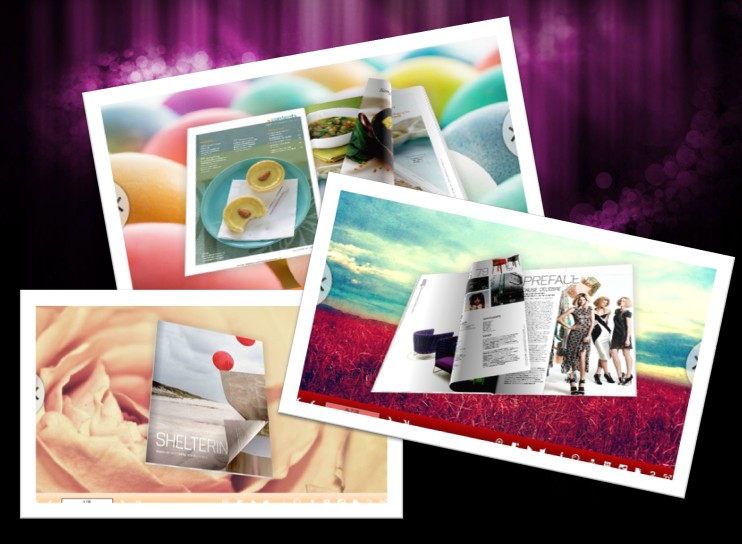 Hot Products